National
Makati gov't to deploy disaster response vehicles for Taal eruption victims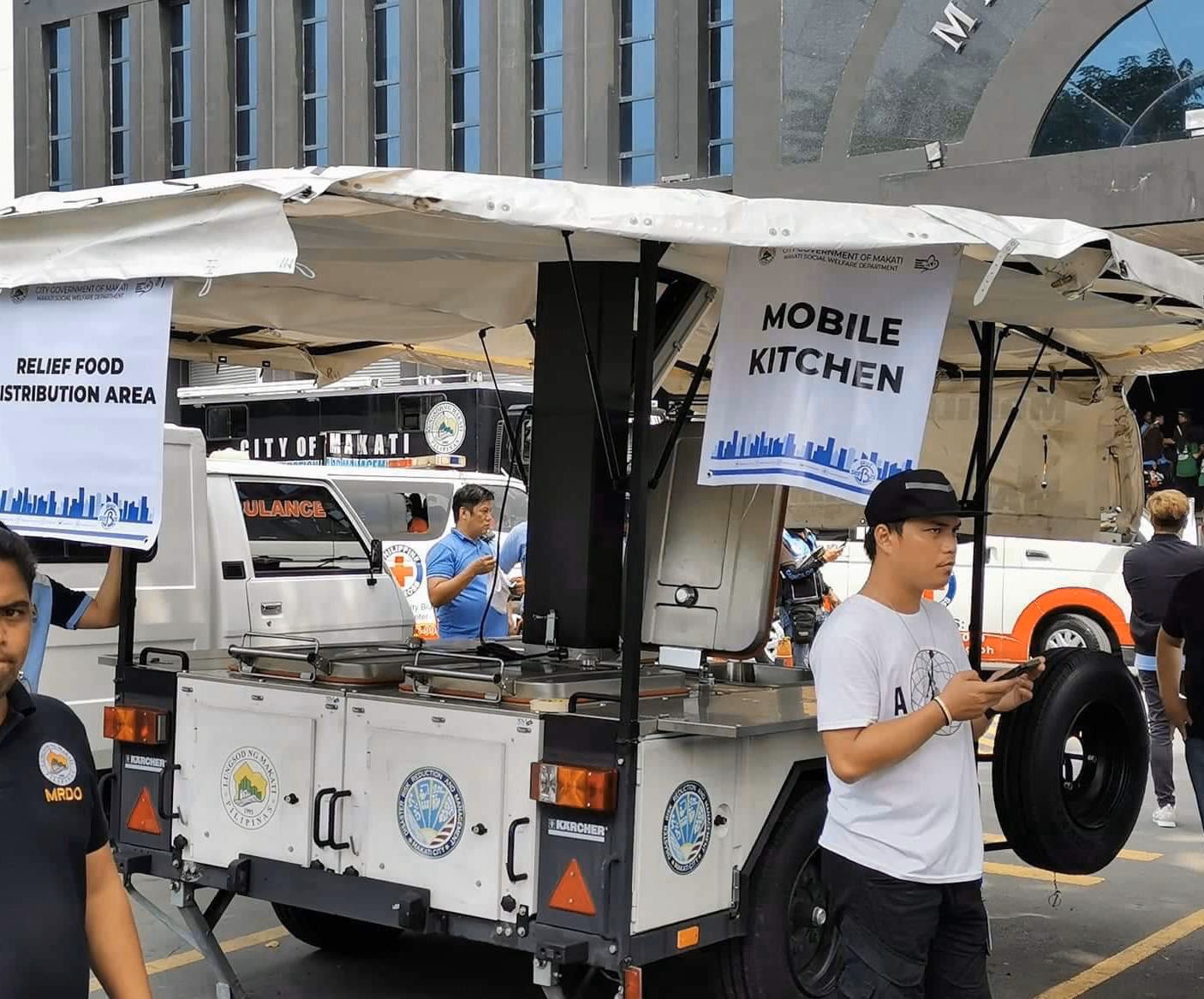 Makati government?is set to deploy mobile kitchen at Bauan, Batangas to aid thousands of displaced villagers affected by Taal Volcano eruption. /Makati Public Information Office
MANILA, Philippines — The Makati City government has announced that it will be sending the city's disaster response vehicles to aid victims of the eruption of Taal Volcano.
Following its eruption on Sunday, Taal Volcano remains at Level 4 or where a hazardous explosion may happen within hours or days.
In a statement on Thursday, Makati Mayor Abby Binay said the city will be deploying a? super tanker, two penetrator fire trucks, a mobile water filtration system, a mobile shower, a vacuum tanker, generator sets and mobile kitchen to aid thousands of evacuees in Batangas.
"The ordeal of evacuees from identified danger zones in Laguna and Batangas is far from over, and we would like to help ease their suffering by giving them access to potable water and power supply, among other necessities," Binay said.
Binay explained that the super tanker has the "equivalent of the load of eight fire trucks" which will provide a supply of drinking water to villagers affected by the sudden volcanic eruption.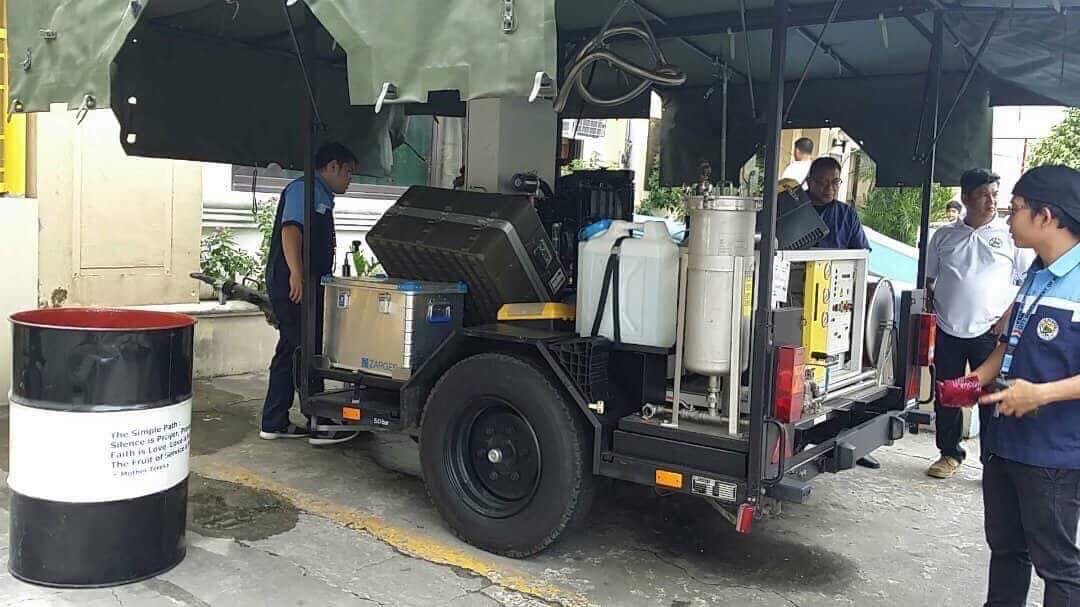 Mobile water filtration tank for Taal Volcano eruption victims. /Makati Public Information Office
The mobile kitchen that will be deployed, has the capacity to prepare at least 800 meals for victims of the natural disaster, Binay said.
Supertanker from Makati government. /Makati PIO
Mobile shower from Makati government. /Makati PIO
Meanwhile, Makati's mobile shower vehicle allow residents to have privacy when taking baths. The vacuum tanker will then be used to collect wastewater from the shower.
Aside from the vehicles, Binay will also donate about 1,000 mats in Bauan, Batangas to aid villagers, who left their homes due to the eruption of the Taal Volcano.
Binay also ordered the Makati Disaster Risk Reduction and Management Council to appoint a composite team that would mobilize the said donations.
Edited by MUF
Inquirer calls for support for the victims of Taal volcano eruptionResponding to appeals for help, the Inquirer is extending its relief to the families affected by the recent eruption of Taal volcano.
Cash donations may be deposited in the
Inquirer Foundation Corp. Banco De Oro (BDO) Current Account No: 007960018860.
Inquiries may be addressed and emailed to Inquirer's Corporate Affairs office through
[email protected]