Justin Bieber does make catchy, very commercial recordings that turn into big sellers. Still, I have always believed that his success is also due to the clever marketing strategy that goes into the management of his career. I do not know who they are but there are certainly geniuses behind him all the time. Maybe it is Scooter Braun, his discoverer and label boss. Maybe it is the clever Bieber himself who seems to be always making the right moves at the right time.
Given what has happened in the past, Bieber should be down on his luck these days. He is now a 25-year-old married man. He is no longer the kid who sang Baby and captivated millions. He also put his career on hold for quite some time, preparing a quiet existence away from the limelight. He should be one of those has-beens.
But then, once in a while he would drop a tune or two that would remind people of the incredible artist he was becoming. Remember his phenomenal collab of the Latin tune Despacito with Luis Fonzi and Daddy Yankee that became a global sensation? He just felt like doing a remix but look at what happened. What about that I Don't Care duet with Ed Sheeran? That one made No. 1. And I wondered. Didn't he say he had retired? But who cares? Everybody loved his songs and turned them into hits. Monsters even.'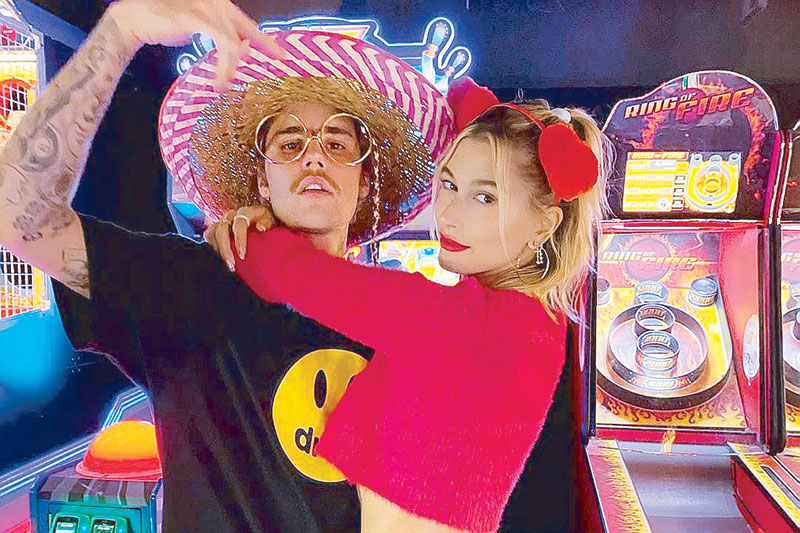 The pop star with wife Hailey Baldwin, whom he married in 2018.
Now take a look at what Bieber is up to these days. He is out of his supposed retirement and is surefootedly on top of his game. He stars in Seasons, a 10-episode documentary series on YouTube originals that gives a most intimate look at his life and which comes free. You do not have to subscribe to anything. Just go to YouTube and you will find Seasons there with a new episode dropping every Monday and Wednesday. Each one lasts for only 10 minutes but features Bieber at his most candid and leaves the viewer wanting to see more.
In Seasons, Bieber takes viewers through the process of producing his latest album, Changes in the most detailed way. He takes them on a tour of his hometown in Ontario, Canada, visiting the apartment building where he lived on the first 10 years of his life and the city steps where he used to busk as a kid, singing and playing his guitar. He confesses to his problem with drugs and how this nearly destroyed him. He tells of how his team would check his pulse while he is asleep fearful that he might die during that crazy, scary time.
There is also his beautiful wedding to the gorgeous model Hayley Baldwin with their family and close friends in attendance. 10000 Hours, his other big hit with the country duo Dan + Shay, was played. Plus, lots of normal bits about his everyday life. Seasons is a very close look at Bieber and truth to tell, it makes the viewer happy to see that this young man has beaten his demons and is now truly happy.
Then there is Changes. This is Bieber's fifth studio album and his first full-length release since 2016. It is a slow, soulful jam that is obviously dedicated to his wife. The whole album is no great shakes musically but it has infectious beats and Bieber's singing is at its best. I cannot help but think of how wonderful it would be if he would do more pop vocals in the future instead of those lazy jams. I mean real singing because he has revealed in Changes that he has the vocal chops.
Bieber has released two singles from Changes. These are Yummy and Intentions, which features Quavo, and which he has mentioned in interviews are about his life today with Hayley. Also included in the album are All Around Me, Habitual, Come Around Me, Available, Forever featuring Post Malone and Clever, Running Over featuring Lil Dicky, Take It Out on Me, Second Emotion featuring Travis Scott, Get Me featuring Kehlani, E.T.A., Changes, Confirmation, That's What Love Is and At Least for Now.
Bieber has also announced that he is going on tour again soon. Maybe he will drop by Manila and make his fans here very happy. Remember, he disappointed a lot of them when he cancelled his Purpose tour two years ago.